Childrens Pick Your Own 'Pink Lady Apple' Activity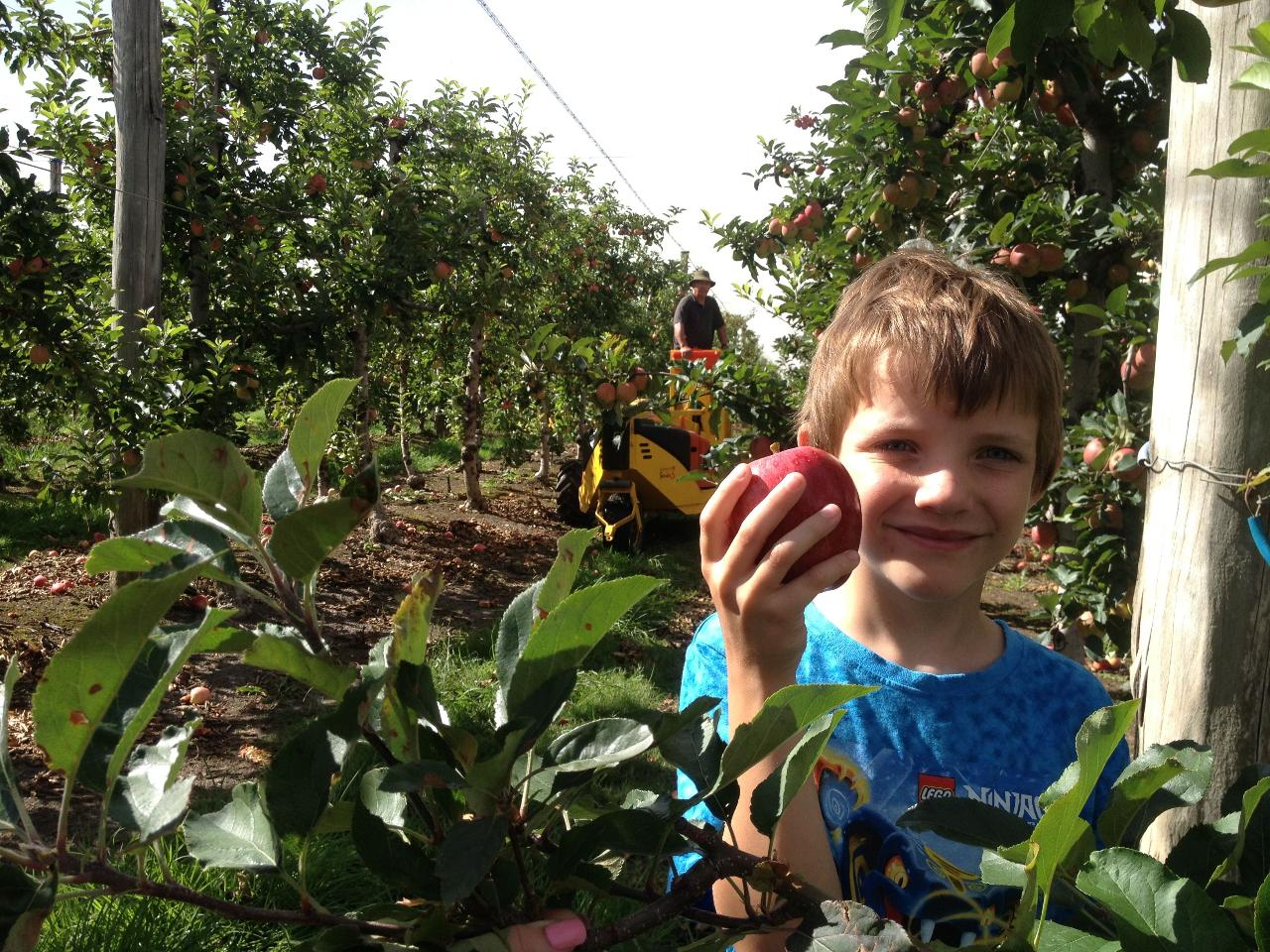 Duration: 60 Minutes (approx.)
Location: Darkes Forest, NSW
Product code: PE3J6D
Ever wanted to see what a real orchard looks like, and taste fruit fresh from the
tree? With our apple picking experiences, you can!
We have designed this tour specifically for kids. It's school holidays so we thought we'd do
something special for the kids……It won't be the same as our weekend picking experience tours.
We will learn how the farmer decides when its best to start picking and conduct your own apple sweetness and maturity test experiment in the orchard! We will pick our
own Pink Lady apples using our new knowledge and compare these with other types of apple.
We suggest arriving up to 15 mins earlier than the advertised tour start time, to ensure the tour group is organised and can start on time.
After we meet and greet everyone and do a safety induction we will head off on our walk through the orchard to our fruit trees and have a fruit picking lesson. Once you are a qualified picker, you will pick and eat the best apple you can find!
We will then do some apple maturity and sweetness tests using the equipment a real farmer uses. We will check out several apple types and see how they are different.
There will be great photo opportunities for accompanying adults, so be sure to pack a camera! 'Selfies' are definitely encouraged and kids often get the best ones!
This is a great way for children to dig deeper into modern farming. Unlocking
farming mysteries! We'll take you beyond the 'where' it comes from and into the 'how' farmers do what we do.
After the taste testing and experiments there will be a chance to pick fruit to take home. Pink Ladys picked to take home will cost $3 per kg.
It's very 'muddy' on the farm among the trees at the moment and more rain forecast before these tours so we suggest wearing gumboots or old shoes that you don't mind getting very dirty! Please no thongs!
The mud may still be there even if its not raining! Our roadways are dry but the best trees to pick may be surrounded by puddles! So old shoes or gumboots will give you access to everything!
Our experiences run in most weather conditions, so make sure you bring weather appropriate clothing (it can be wet or hot even when not forecast). If it is
too wet to conduct this tour and we feel the need to cancel the tour we will contact you and give a full refund.
If you have any questions, please don't hesitate to call us between 10am and 4:30pm everyday on (02) 4294 3421, or visit us in person at our orchard shop 'The Apple Shack'.